When it comes to sweets, I am a big fan of chocolate. I am a fan of Oreos and I usually like to dip them in milk. That is until I discovered Chocolate Covered Oreos.
When the FedEx lady dropped a package off yesterday and I found this beautiful glass container of these colorful wrapped cookies inside, I honestly thought of hiding it.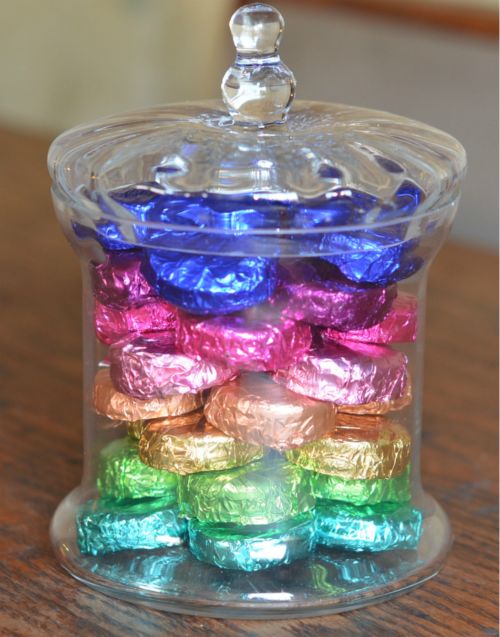 I decided I would just put it on my bookshelf in my room and hopefully nobody would notice. It was a long shot, but better then feeling bad for hiding the goodies. A few minutes later I heard the hubby yelling down from the hall,  "Babe, what is this?". I already knew what he was asking about…
So I have been sharing these cookies and these cookies are really delicious. With how pretty the look, you think you want to only eat one and savor the flavor. But after eating one, there is definitely thoughts of eating another. I still have some left, but I know they are not going to last very long because I have kids and a husband that like Oreos too! This is something that would make for unique gifts for mom, especially for those of you with moms that have a sweet tooth.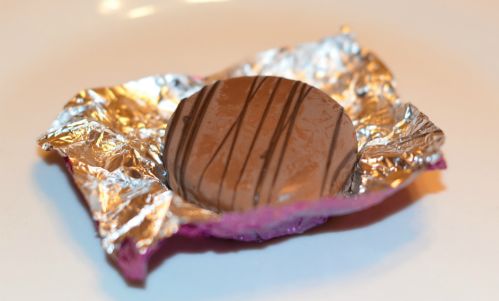 I like that after the cookies are gone, you are left with a beautiful glass that you can use to decorate with. I also like the pretty chocolate drizzles on the cookie as it makes them look like gourmet cookies.
These Chocolate Covered Oreos can be purchased at ProFlowers, which has a ton of  Mother's Day gift ideas. You don't have to order flowers to her door, you can order sweets too!
Disclosure – I received the item mentioned above to provide you with this review. This post is not a paid post and the opinions stated herein are 100% my own.