One thing that my house does accumulate is DUST. I am always having to dust my furniture and even appliances because the dust just seems to always find its way onto everything.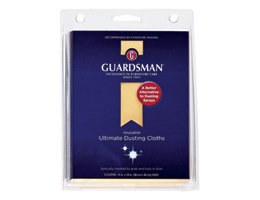 The past couple weeks I have been dusting with the Guardsman Ultimate Dusting Cloths. The top of my computer seems to always get dusty fast and causes my fan to become loud, so these dusting cloths are going to come in handy in keeping my computer dust free. I also have children that suffer from allergies at times, so I try to get rid of the dust before it gets into our lungs.
The Guardsman Ultimate Dusting Cloths makes dusting your home easy. You just use the 100% cotton flannel cloths that are odorless, lint free and specially treated to help trap the dust and remove allergens. These cloths are also super soft, so you don't have to worry about scratching anything. What I like is that these cloths are hand washable which makes them reusable! You can purchase these dusting cloths individually or in 5 and 12 packs.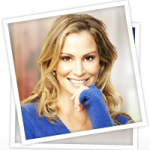 Are you one that likes a clean house? Guardsman has teamed up with TV design star TracyHutson to launch the "Stop Cleaning. Start Caring™" campaign that has been put together to help educate furniture owners on different cleaning techniques to help bring out the inner beauty in their furniture. To help kick off the campaign, Guardsman is donating $25,000 to Habitat for Humanity to help build simple and affordable homes in partnership with low-income families.
You can participate in the campaign by sharing your favorite furniture story on Guardsman.com. Tracy Hutson will choose one lucky winner to receive a personal design session in their home that includes $1,500 towards new accessories for your room and of course a suite of Guardsman products!
To enter, visit: http://furniturebeauty.guardsman.com/styles/
"I wrote this review while participating in a blog tour campaign by Mom Central Consulting on behalf Guardsman Furniture Care and received a Guardsman product and a promotional item to thank me for taking the time to participate."