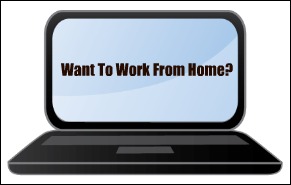 When you are new to looking for ways to make money at home, it might be confusing as to what home business opportunities are scams and which ones are really legitimate. If you spend money investing in a home business, you want to make sure the company you are signing up with is a reliable and legitimate company.
Below is a list of some legitimate home business opportunities that are we recommend taking a look at:
Chloe + Isabel is a fashion jewelry brand  –  Devoted to empowering the next generation of entrepreneurs through social retail. If you enjoy fashion, social media and are a self-starter, then this may be a good fit for you! We are currently accepting applications. Please contact Merchandise Manager Ginger Burnett jewelsbyci@gmail.com or 216-577-7510.
Candle Home Business Opportunity – Make money at home with candles and cosmetics. Work your own hours & be your own boss! If you love candles, this might be the perfect work at home opportunity for you.
One24 Retirement Plan – This is a neat way for those of you health conscious moms to make extra money at home. Work as little as an hour a week to make an extra income for your family.
Watkins – Make money at home with a company that has been in business since 1868. This company has some of the best spices, gourmet cooking products, health and beauty products and more that have a 100% money back guarantee.
Body By Vi – Are you looking to lose some weight and also earn an extra income from home. The Body By Vi opportunity is a great way to create a paycheck as well as lose those extra pounds you have been wanting to lose.
Making Money With Greeting Cards – Not many people don't enjoy getting a greeting card of some sort. This business is booming! Make money at home while helping others send cards and greeting to their family and friends.
Womens Wealth – Make money with a team of moms who love living eco friendly while making money too! Do you love healthy and eco-friendly products
Work At Home United – Work with a team of moms who are making money with a company that has been around for YEARS.
Gano Cafe 2.0 – Make MONEY At Home With COFFEE! If you like coffee, you are going to want to check out this opportunity. Now you can have your money and drink your coffee too!
Zija – This is another unique opportunity that involves the health and wellness industry. Join other moms like you that are working form home! If you would like to work for a company that cares about your health, fill out the form for more information on this opportunity.