Work At Home With The Greeting Card Industry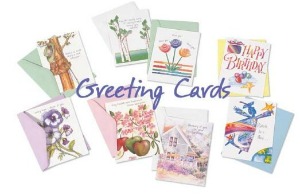 Do You Love To Send Or Give Greetings? Now you can make money helping others send real greetings from the comfort of their own home.
Who doesn't love getting a greeting card of some sort? Whether you receive a birthday card, anniversary card, thank you card, miss you card, I am sorry card, whatever it may be, you can definitely make your friends and family members feel SPECIAL by sending them greeting cards.
Check out the video below to find out more about this business and why you should join.
Well did you know there is an industry that sends cards to your loved ones? You create them online and the company does all the mailing for you.
Well guess what? You can get involved in that greeting card industry too! You can help others learn how they can mail their own greeting cards from home.
These cards that you can send are more than just cards. You can customize them by adding your own photos and graphics as well as schedule them to be mailed when you want! How convenient is that?
Get involved now and start building a new home business for yourself!
To receive more information about this greeting card business and how we can help you build a source of income from the comfort of your own home, please complete the form below.